TRUE LOVE FOR THE CRAFT
Our Story
It began with a simple idea sitting around a campfire one night. We figured there had to be a better use for the wood that we can't use to make furniture with.
What started just as a way to be more responsible with the resources we use for furniture making, quickly outgrew our scrap pile, and now we find ourselves working with local saw mills for that perfect wood to make the products you see here.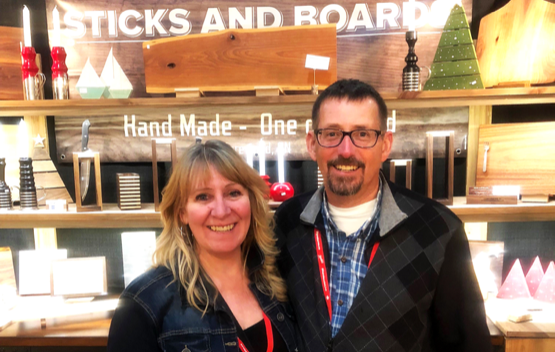 WHY CHOOSE US
A PASSION FOR FINE WOODWORKING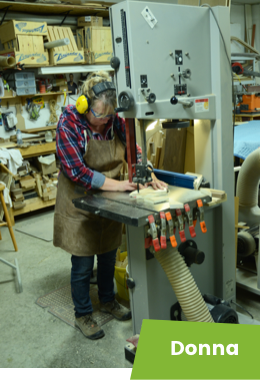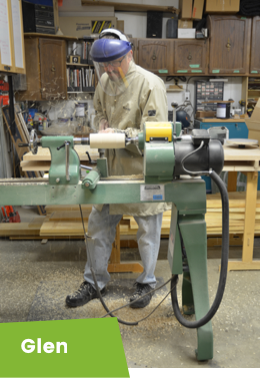 Our work's inspiration comes from wanting to make the most of all the natural resources we use in the furniture studio, to find the full potential in every piece of wood. Each piece of wood speaks to us. It is what drives us to create unique and one-of-a-kind pieces. All of our pieces are created with careful selection of wood species, colours, and layout, and given the same level of craftsmanship we apply to fine furniture.
Sticks and Boards products are hand-made at the studio in Morewood, Ontario. Moreover, we have great working relationships with local sawyers, and can generally tell you a story of where the wood came from, and how it came to be in our hands. The use of natural materials in our work is important to us. All of our cutting boards and charcuterie boards are treated with 100% hemp oil, and our candlesticks are polished with pure beeswax. This is important for our respect for the environment while still enhancing the beauty of functional pieces in our surroundings.
IF YOU CAN DREAM IT
WE CAN MAKE IT
Quality Materials
Wood carefully chosen to fulfill its potential for something beautiful
Handmade Creations
Unique pieces handcrafted with passion for you & your home
Environmentally Conscious
Our studio uses locally sourced wood & natural materials as much as possible